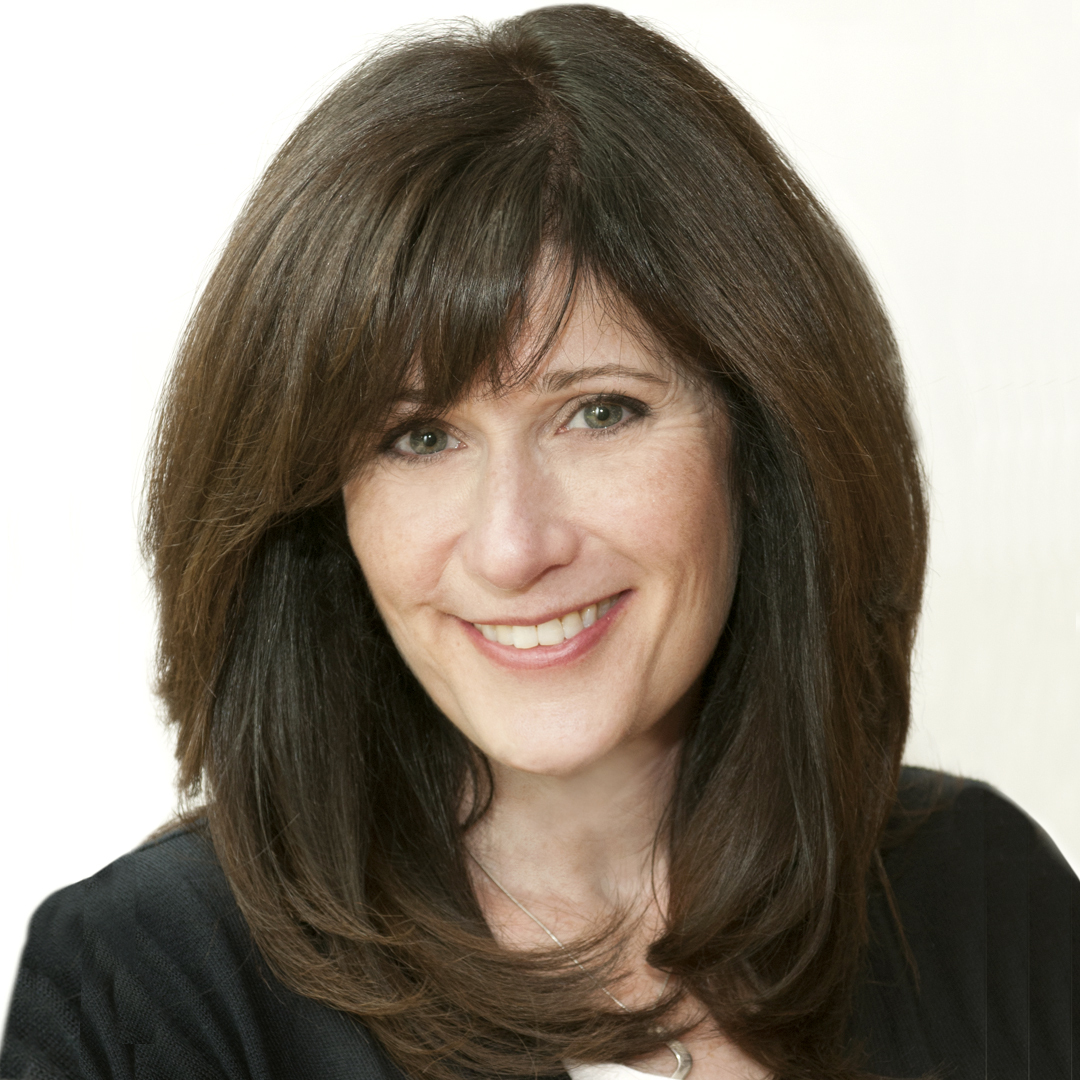 Julie has enjoyed living in Florence for 20+ years. A graduate of New York University, she joined Goggins Real Estate in 2012.
She is adept at discerning each client's unique needs, and enjoys helping people to discover just what they are looking for in a new home. Julie is equally talented at taking sellers through the process from start to finish, working with them to achieve the best possible result while minimizing [...]
Julie has enjoyed living in Florence for 20+ years. A graduate of New York University, she joined Goggins Real Estate in 2012.
She is adept at discerning each client's unique needs, and enjoys helping people to discover just what they are looking for in a new home. Julie is equally talented at taking sellers through the process from start to finish, working with them to achieve the best possible result while minimizing stress.
For the past 18 years, Julie has been an active volunteer in her kids' schools, and worked on the Development Committee at the Lander-Grinspoon Academy in Northampton.
With her daughters, she raises funds to support Hospice, as well as the fight against Multiple Sclerosis in memory of a beloved family member who suffered with the disease.
Julie has two daughters, one a student at Bentley University and the other at Northampton High School.
Client Testimonials
"Julie Rosten was the first of 5 real estate agents who assisted my wife and I with home purchases since the late 80s who we felt actually represented us as buyers. The other 4 all said they would, but in practice, they didn't even come close to providing the cooperation, guidance, attentiveness, and professionalism of Julie. We were so taken with her performance that we plan to list our home with her when we sell it in the not-to-distant future."
-- Romanie Abraham
I've never had an all-around positive experience with a realtor UNTIL working with Julie Rosten. She's a class act. Never pushy or overbearing. She's only interested in making sure that the house is right for you, and that you're getting a good deal. She's honest, personable and I came to trust her completely. I would recommend her to anyone looking for a caring, honest, warm and highly responsive realtor. I also felt that she gave me really solid advice when it came to making a bid and contractual issues."
-- Carla Savetsky
"My brothers and I hired Ms. Julie Rosten as our buyers agent to locate and purchase a house. Julie was quite excellent in helping us find several options within our financial and geographic parameters. Due to our financial situation, we were selling our family home and making a cash purchase, we needed to coordinate the closing sale of our family home with the purchase of our new home. Julie found the right house in Greenfield for us, and pushed through the closing 8 days after we found the house, so we could move in the same day as the sale of our family house. Julie is very professional, knows her work well, always got back to us right away, and was a pleasure to work with."
-- Carl Cignoni
"We worked with Julie for over a year from when we were first scouting the area to identify neighborhoods for a move from out of town, until we closed on our perfect house. I can not recommend her enough. Throughout the process Julie was incredibly attentive and a joy to work with. Even after we closed, she is still helpful with referrals. Julie has an extensive network of relationships that she draws upon and excellent people skills which helped us get the house we were looking for in a really tight market. She is very experienced and skilled at what she does, and advised us accurately about all the details we needed to be successful, always adding an extra touch that sets her apart from the rest. She never tries to push her own opinion or tries to "upsell" us - in fact, sometimes she would discourage us from pursuing a house if there was something concerning about a property, emphasizing she wanted us to be happy with our purchase in the long run. I really appreciated she only wanted what was best for our family. Julie is also incredibly responsive and was always available to us by email, phone, and in person. Go with Julie - you will not be disappointed!!"
-- Dara Nussbaum
"Julie is an exceptional realtor. She worked hard to understand what we were looking for in a property and what our priorities were. She listened carefully to what we said and to our reactions to various properties. For much of our search, we were uncertain about what we wanted. We were first drawn in one direction and then another, and then yet another--trying to figure out what we wanted in our next home and for our lives in Northampton. She was not only extremely patient with us--showing us property after property with enthusiasm and patience--but she gently helped us find our way through our indecision and confusion. She was friendly, easy to talk to, and her knowledge of the area was extremely helpful. We ultimately ended up buying a property that she showed us early on. From the beginning, her instincts about what would be right for us were spot on. Julie's honesty and integrity impressed us during our search for a home and throughout the buying process."
--nwdiessner

"Julie was a pleasure to deal with every step of the way. She was a very careful and attentive listener and took plenty of time to show us many properties, some of them largely for "research" purposes, so that she could hear our thoughts, in order to help her get an ever better understand of what mattered to us and what we were really trying to find. Though we were doing lots of "hunting" ourselves, it was Julie who suggested we take a look at the property we ultimately bought. We would definitely seek her services again, should we need a realtor in the future."
--Daniel Feldman

"We feel so lucky to have found Julie as our local real estate agent in the greater Northampton area. She has a friendly, cheerful personality. She was very responsive. She knew a lot about the area. She worked hard to help us do our searching. Julie quickly understood and respected our particular requirements. She was able to arrange multiple house visits, within our limited time in the area, and we never felt rushed. Her integrity and intelligence, and her willingness to go the extra mile made our search a very positive experience."
--Blake and Devora Voss

"We were first time home buyers and had no knowledge of the area or the market or the community. I contacted her agency though the Zillow website. She was very prompt to get back within minutes. Being a first time home buyer, Julie guided us through really well. At times a buyer may think their wishes are not being communicated well but believe me, she know exactly what way to communicate so as to make the deal worth. She is straight and plain to tell directly what money is worth paying and what is not. I paid for a lot of modifications even though it was brand new construction. I took her advice in all matters and turned out I saved more than a normal market value. One of the most admirable thing about her is the immediate response on every matter. There were times when I sent her a text around 10pm (which I do not recommend to do), but she will get back right away without waiting for usual business hours. She has good knowledge about property values and knows the market well. She set us up with the correct person for home mortgage and worked as a perfect transition. Even after the closing, when I contacted her for some issues, still as prompt as before. Great personality and a great realtor. Highly recommended."
--Tapan Pujara
"Julie was very patient and helpful all through the process. She was always available to answer questions and was very quick to get appointments to view houses. I always felt Julie had my best interests in mind and didn't pressure me into making decisions but guided me when I needed input. Julie was a real joy to work with."
-- Mark
"Julie was wonderful to work with, very knowledgeable, always there when I called, extremely helpful, I highly recommend Julie for any home purchasing experience."
-- Marvin G. Brown
"I recommend Julie to anyone trying to sell their home. She was always available and a tremendous help. She was very ambitious and went way above and beyond my expectations. As soon as I was ready to put my home on the market, she had an open house, and had an offer immediately. She continued to be active with other potential buyers as we were negotiating. I feel very fortunate Julie was my agent!!!"
-- Laura
"My husband and I met Julie at one of the Open Houses. From the very start Julie made an effort to understand what we were looking for in our new home and was extremely helpful throughout the entire house searching process. She was always available for the house showings and patiently showed us quite a few properties before we actually found our perfect home. What we enjoyed working with Julie is her work style: she was never pushing us towards any decisions, but provided us with guidance and helpful suggestions. Thanks to Julie the home-buying process was stress free and very enjoyable."
-- Irina & Alexander
"Competent, knowledgeable, patient and fun, Julie is an exceptional realtor. It was such an unexpectedly wonderful experience working with her to prepare and sell my house! I couldn't have been happier. I was no longer living in Massachusetts when I needed to sell my house, and Julie looked after all sorts of details that I wouldn't expect most realtors would. She coordinated moving my remaining possessions and furniture, made sure the house was clean and looked great, and took care of details like fresh house numbers and up to date smoke detectors. She staged my house, referred me to a great lawyer, and recommended a wonderful gardener. She even returned my Comcast wireless modem. I had expected selling my house would be stressful and difficult and Julie made the entire experience enjoyable. She did her job perfectly and I feel like she did a lot beyond her job. I feel very good about the price we sold for and I feel like I'm passing on a great house. I've bought and sold a few homes and this experience was by far the best. I highly recommend Julie."
-- Graham Connell
"Julie was our real estate agent both in the sale of our house and in the purchase of a new home. Not only did Julie help us prepare our house for the market, but she went out of her way to advise and assist us through the whole process. But that only begins to describe our experience with Julie. Before we had made a firm decision to sell we started looking at houses with her and she never once pressured us to move forward. This was such a refreshing change from that "used car salesman" mentality we expected to encounter. She also really keyed into what kind of house we were drawn to, and patiently helped us run through a myriad of changes till we finally settled on a particular style and "feel." She is truly a gem and deserves the highest of praise."
-- Alan and Heather King
"Julie helped us purchase our first home, she set us up with a lender, home inspector, attorney... she handled it all and took all the stress out of it. We ended up moving our search to Springfield, 40 minutes from her office at least, and she was always prompt and informed on the market. She's a joy to spend time with and tour homes with -- we did a lot of that."
-- Michael
"Julie helped us purchase our first home last year and we really enjoyed working with her. Her knowledgeable, patient, and no-pressure approach always made us feel like we were in good hands. She was easily accessible, and proactive in getting us important information. A year later-- we still look back fondly on the experience which was easy and positive for us."
-- Katie and Scott
"I had a good experience working with Julie. She showed me a bunch of places and had useful information to offer regarding the different houses/condos I saw. I'm a second-time homebuyer and was considering buying a house but eventually I bought a condo which I'm very happy with. She was extremely helpful throughout the entire process from showing me places to giving suggestions regarding the inspection. Highly recommended."
-- Fumi
"Thank You Julie Rosten for the excellant attention as my buyers agent. I would recommend you in a minute! It is so comforting to know I have a person like you to help me through this process. Friends.....remember the name!!!!"
-- Vickie Jean Drew
"I chose Julie, who was recommended to me by a friend, to be my buyer's representative as I pursued a property that had caught my eye. The purchase involved a few challenges, including those inherent in the short sale process, so I am so very grateful for Julie's perseverance in her good-natured, calm, and pleasant manner! It was obvious to me that Julie truly cared that I secure this property that I wanted so much. I felt as if I had a real partner during the sometimes rocky path to purchasing a home. Julie's dedication to her work was also apparent in her very prompt responses to my emails and texts; I never felt like I was bothering her. In addition, she connected me with a great inspector, engineer, and electrician. Being new to Northampton, this was much appreciated! I am so happy with my home purchase, and I know that working with Julie helped make this exciting venture less stressful and more joyful for me! Thanks, Julie!"
--Jean Listinsky
"It was a pleasure working with Julie. She understood exactly what we were looking for and was incredibly persistent and thorough in finding it for us. She got us a great deal on a great house. I strongly recommend her to anyone looking for real estate to buy or sell."
-- Lisa and Lee
"Julie is an excellent realtor and great as a person. She helped us buy our first home. Although this process is meant to be very stressful, she made it very easy for us. She is very talented and organised.She gave us advise about small things we could do in our house and she also has excellent negotiation skills to work with sellers to carve you out financial benefits. She was very flexible with timings and availability when we requested to visit the property at weekends and would go extra mile for us in everything we ask. At times, she stayed extra hours on weekends to get things done for us at our new house (furniture delivery/appliance delivery). She is really passionate about what she does and truly cares about your needs. She is more like a friend to us now. I am happy to recommend Julie, to all my friends and family and especially first time buyers. I would definitely work with her again in future."
-- Chaitalee
Office Location
79 King St
Northampton, MA 01060
Specifications
Languages:
Specialties:
Service Area: