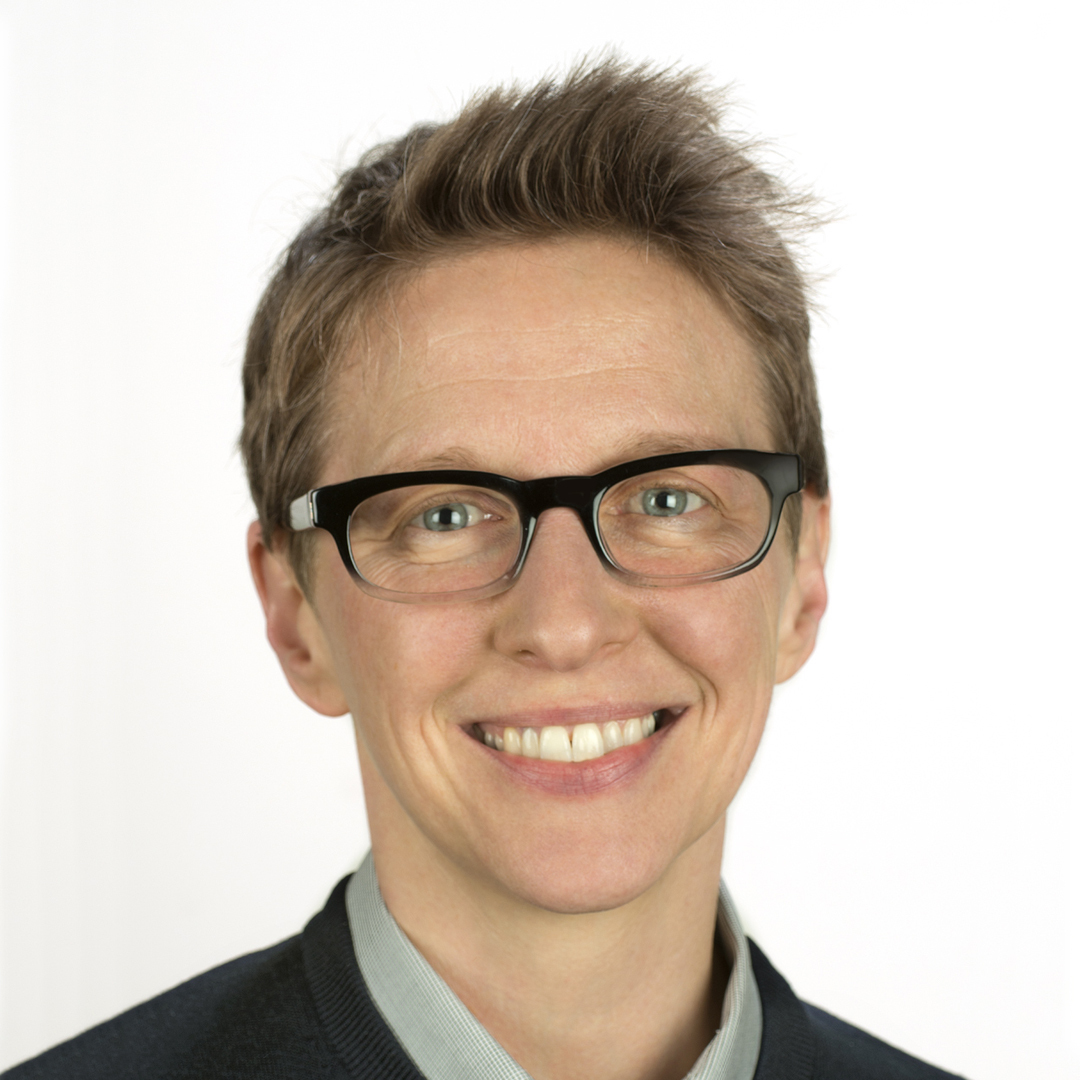 Alyx got her start in real estate in 2000 in Orlando, FL. Having learned the business in a fast-paced, high-volume competitive market, she understands the importance of strong negotiation skills, responsiveness and patience.
Upon relocating to Northampton in 2006, she continued to work in real estate. She has extensive market knowledge, strong community ties and has become a multi-million dollar producer in the Pioneer Valley. Whether working with buyers or sellers, Alyx has a [...]
Alyx got her start in real estate in 2000 in Orlando, FL. Having learned the business in a fast-paced, high-volume competitive market, she understands the importance of strong negotiation skills, responsiveness and patience.
Upon relocating to Northampton in 2006, she continued to work in real estate. She has extensive market knowledge, strong community ties and has become a multi-million dollar producer in the Pioneer Valley. Whether working with buyers or sellers, Alyx has a professional, client-centered focus. Past clients have described her as hard-working, calm, organized, fun and dedicated...a go-getter!
Alyx holds a bachelor's degree in Womens Studies from UMass-Amherst, is a member of the Realtor Association of Pioneer Valley (RAPV), Massachusetts Association of Realtors (MAR), MLS Property Information Network (MLSPIN), National Association of Realtors (NAR) and is a current member of Northampton's Housing Partnership.
Client Testimonials
"WOW! I'd been looking for three years, and Alyx found my dream home in ONE DAY! Then she expertly took me through each stage of inspection, negotiation, purchase and planning, always instantly available via text/email. I also appreciated her understanding of the emotional ups and downs in buying a home."
–Lynn Newdome
"As first-time home-buyers, we were so glad to have Alyx on our side! She guided us through a months-long search, offers, inspections, and negotiations -- always with a smile, a clear head, sound advice, no pressure, no BS, and lots of patience. During a busy season, she took the time to understand what was important to us, and helped us find and purchase a home that made sense for our goals, our budget, and our life. We also appreciated that she was knowledgeable about topics ranging from rental properties to furnaces, and she was able to put us in touch with excellent professionals who could help us evaluate potential renovations and repairs to be done post-closing. Alyx worked smoothly with sellers' agents, our lawyer, our inspector, and everyone else involved. She's a total professional, a highly effective ally, and a true pleasure to be around; working with Alyx was a great decision for us."
–Kate Lucas
"Not only was Alyx extremely knowledgeable in her field and very professional, she was also personable, and was quick in answering any questions or concerns that we had along the way of finding and purchasing our home. She also made this process less daunting, and for all of these great attributes, I am truly grateful to her."
–mellyn21
"If you want someone that will work hard at selling your house, then you need Alyx Akers as your agent. Couldn't have had a better experience, glad I went with Goggins and their excellent staff. Highly recommend Alyx!"
–Annie Hall
"My experience with Alyx was wonderful! She was quite knowledgeable and had a strong sense of urgency with selling my home as well as making herself available to answer any questions or assist when needed. I would highly recommend Alyx!"
–Tina Lemire
"Alyx was our broker when we looking for and then purchased a new condo for our daughter. When we were looking we appreciated having access to her extensive knowledge of the real estate market in our area and new properties as they became available. We decided to purchase a property but finalizing the sale was not a simple matter. It was complicated because the property had been a rental and was becoming a condo for the first time. The process of becoming a condo involved the creation an association, develop by-laws, establishing condo fees etc. and we had to evaluate what was being developed. We depended on Alyx to advise us and negotiate on our behalf. She virtually held our hand every step of the way and responded almost immediately to our concerns questions. We literally never had to wait for her to return a call or e-mail and would recommend Alyx without reservation!"
–Nora Albert
"In 2007, our family began an epic search for a home in the Northampton area. We met Alyx through a professional recommendation from someone else in a related area of the housing field with whom we'd worked for years. This was one of the best referrals I've ever received. Alyx was such a cheerful human being, a patient and relaxing presence in the midst of stressful stuff. Among us in the family were real estate newbies and very seasoned buyers, and Alyx was professional, knowledgable, and accessible to all of us, meeting us at our individual levels. Because of Alyx, we found a home we loved, and it was so obvious that Alyx loved helping us. When we finally come back from the West Coast, guess who's the first person we're calling for help? Thanks, Alyx!"
–Austin J. Austin
"Alyx is absolutely wonderful! She's incredibly knowledgeable, professional, and responsive. We were first-time home buyers with a thousand questions, and Alyx answered all of our questions and concerns every step of the way. I can't recommend her highly enough! Thanks, Alyx!"
–Melissa and Aaron Drysdale
"As neophytes coming down to central Massachusetts from the wilds of Vermont, we were lucky to find Alyx. She is smart, responsive, and best of all, has an easy sense of humor— a great asset in the sometimes tense world of real estate negotiation and closing."
–Patricia Owens
"Alyx was fantastic. I highly recommend her. She's very honest and helpful. Very much a people-person. Always eager to help. Great business."
–Hannah Freeman
"I was very impressed with how responsive and helpful Alyx was. Thanks to her expertise and hard work we avoided buying a dreaded "money pit" and are living in a fantastic house. She also guided us through what I would call some unusual negotiations by the sellers and their agent. I would recommend Alyx to anyone without hesitation! Thank you Alyx."
–MJB
"Alyx is an outstanding agent. She knows the area, is straightforward, smart, always calm, and responds so quickly to communications that you have to wonder how she does it. If you are interested in the Northampton area, we cannot recommend her highly enough. Thanks Alyx!"
–REAK
"I cannot say enough wonderful things about Alyx. the most outstanding thing about her is her ability to communicate clearly and openly about processes that may be difficult to understand or are somewhat sensitive. She is direct and clear and explains everything in a thoughtful manner. She helped us find the perfect rental property! Thank you Alyx!"
–JLSmith
"Alyx Akers is a wonderful realtor. From the very first contact she took seriously what our individual needs were and provided great guidance along the way. She was tireless in her efforts in helping us along the whole process of viewing and, in the end, she opened our eyes to the virtues of a condo that we'd not previously given enough attention to and which turned out to be our dream apartment. There was not one aspect of the process that she did not address proactively right down to the ultimate purchase. She responded to phone calls and emails quickly, often within minutes, and was always a delight to work with. It's not clear when she finds time to sleep!"
–Moira Inghilleri
"My wife and I along with our twin daughters recently worked with Alyx Akers to find a home in the Northampton area. Relocating from Florida, we needed to find an agent who was knowledgable about the area (including schools) as well as someone who we could trust to help with all aspects of a long distance purchase.
We have used agents in the past to buy and sell our homes; however, after working with Alyx, we understand what working with an exceptional agent really means. One of the things we appreciated most was that she kept us in the information loop. We rarely, if ever, had to question what was happening. In addition, Alyx has a tremendous work ethic; I'm not sure if the poor woman sleeps. She consistently answered all of our text, email and phone messages at breakneck speeds. Not only did Alyx help us with purchase of our home, but she also assisted in so many aspects of our relocation that went far beyond the call of duty. If you are at a crossroads with choosing an agent, save yourself the time and worry and choose Alyx. She has well surpassed all of our expectations."
–Kristin Prentice
"Alyx guided me through the process of selling my cousin's home with expertise, professionalism, and great good humor. Because I don't live in the area, she was a font of ideas and information, from where to sell furniture to the correct placement of smoke detectors. From our original meeting through the closing, I always felt that she was looking out for and negotiating toward whatever was in my best interest. I cannot recommend Alyx highly enough; you simply cannot find a better real estate agent."
–M. Greanier
"Alyx is AMAZING!! My boyfriend and I were first time homebuyers, and Alyx made every step as smooth as possible. With every unexpected bump in the road we hit during the process (none of which were her fault) she handled with such confidence and ease. Alyx never made us feel like we were first time homebuyers, she would teach us throughout the way and made it more of a learning process. She was open to our opinions and suggestions but wasn't afraid to step up and tell us when something didn't feel right. Which we loved. We are so happy in our new home and couldn't have asked for a better realtor to work with! We would definetly use her again and totally recommend her to anyone looking for a realtor!"
–Michuet03
"Alyx was the second realtor I spoke to about selling my house. She immediately put me at ease with what was for me a brand new process. Every e-mail, text, and phone call received immediate response and when needed action. I could not have been happier with her help and the results!"
–Marnina212
Office Location
79 King St
Northampton, MA 01060
Specifications
Languages:
Specialties:
Service Area: